Reach Out Today
Get started today with a no obligation FREE quote.
Get a FREE no hassle quote
Dustless blasting is the fastest, most cost effective surface preparation tool on the market. Remove virtually any type of coating from any material extremely quick and without creating heat or a dust cloud. There is no sanding, there is no warping, there is no dust, and no rust! We use ECO friendly material along with green technology!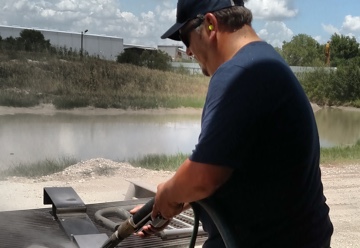 Get a FREE Quote!
New York and Connecticut's Premier Dustless Blasting Professionals. Your Mobile Media Blasting Solution. Contact us today for a FREE estimate.
Surface Works, LLC
Mobile Dustless Surface Preparation
327 Newtown Avenue
Norwalk, CT 06851
(203) 286-8582